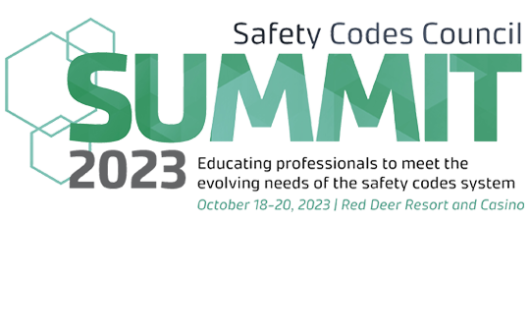 October 18-20, 2023 | Red Deer, Alberta
October 18-20, 2023 marks the first-ever Safety Codes Council Summit, hosted at the Red Deer Resort and Casino. This conference will provide Safety Codes Officers and other safety codes system professionals' valuable educational programming and the return of in-person networking opportunities.
You don't want to miss this opportunity to connect with peers from across the province, increase your code knowledge and help shape the future of the safety codes system in Alberta.

The safety landscape in Alberta is constantly evolving. Industry leaders are coming together in Red Deer to discuss how codes are advancing and how safety professionals are adapting to the ever changing safety codes environment. Join us to ask the questions, learn from experts and connect with professionals from across Alberta.
The fast-paced, 3 day Safety Codes Council Summit will give registrants the opportunity to learn from policy makers/code creators, industry leaders, and understand the direction the province is going, through information seminars and educational workshops.
Build your knowledge, earn continuing education credits and expand your network at the first-ever Safety Codes Council Summit 2023.